Staff benefits update
19 Nov 2014
Welcome to the biggest staff benefits update ever with great offers, ideas for Christmas gifts and a fantastic prize draw!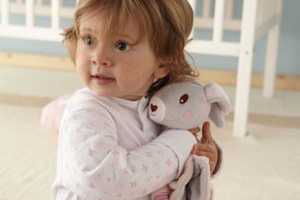 Thank you for continuing to share your feedback via staffbenefits@manchester.ac.uk, so we can make sure there is something for everybody!
For little ones
For those with babies or those looking for gift ideas for little ones, the Gro Company are giving you 15% discount on their huge range of baby sleep products designed with the comfort and safety of young babies in mind, allowing the whole family to get a good night's sleep.
Health and wellbeing
Some of you may be on your feet all day - the C2 Feet Chiropody and Podiatry clinic in the city centre (Barton Arcade) provide treatment of foot and leg conditions and advice on taking a preventative approach to foot care. They are offering reduced price treatments at their clinic to all staff.
Beauty
Company Hair Studio in Fallowfield is rated as 5 star by The Good Salon Guide and is a professionally approved salon for Wella, Paul Mitchell, Balmain and Fudge. They are offering you 15% discount Monday to Friday.
Salspa who have shared offers in the past, are now providing two discount packages for Too Funky hair salon (Barton Arcade) and Skinhealth Spa (off South King Street):
Too Funky deluxe certificate £49.95 (worth over £300)
Skinhealth deluxe certifcate £44.95 (usual price £285)
The Body Shop – Trafford Centre
Following on from a recent offer they shared, The Body Shop are inviting you, your colleagues, friends and family back into store for an even bigger event. They will be offering you 50% off all your purchases in store from Saturday, 22 November to Wednesday, 3 December. The discount also includes all store made gift bags/baskets (these are already discounted by around 30% and you can receive the 50% off on top)! Please print out the invite, show on your phone or simply quote 38939to redeem in store at The Trafford Centre.
Travel
We are expanding our travel offers even further for you. OMGHotels.com is providing access to their Employee Reward Rates and Concierge Team which could save you between 10% and 50% off the online rates of 240,000 properties from boutique to budget hotels around the world.
The Hotel Xenia on Cromwell Road, London (close to the Natural History Museum) is providing Christmas Traveller offers for you with rooms from £125 per night with breakfast and dining options from £22 per person between 15 and 28 December. Follow the link for images of their venue. When booking please quote Uni of Manchester. Lots more travel offers for you are available via this link.
Entertainment
The latest theatre offers at the Opera House and Palace this week include West End Women and Jayne McDonald.
Finance
If you are looking for easier and cheaper ways to transfer money abroad, UKForex provide better exchange rates than the banks and quick secure transfers 24/7. They are offering you no transfer fees on all of your transactions (normally £7 on transfers under £3000) when you register via the University's designated UKForex link.
Prize Draw –Winter Wonderland Manchester
The UK's largest indoor Christmas theme park, Winter Wonderland, returns to EventCity from Saturday, 13 December to Sunday, 4 January. Make the whole family's Christmas dreams come true with a fantastic festive adventure complete with over 30 family rides, two spectacular shows and Santa Claus will be taking time out of his busy schedule for 'Meets and Greets' with all children.
To win one of two pairs of tickets for the VIP night on Monday, 15 December from 7pm answer the question below:
Santa Claus is generally believed to live in:
a)  Lapland
b)  Llandudno
Email your answer by Friday, 28 November to:
Winners will be notified on Monday, 1 December.
Keep up to date
Follow staff benefits via: