Make your giving go further with new Workplace Giving Scheme
17 Nov 2014
Working with Workplace Giving UK and the Charities Aid Foundation, the University has launched our new Workplace Giving Scheme to make it easier for you to support your favourite causes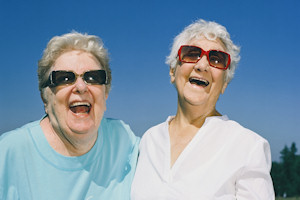 By signing up to Workplace Giving, you'll be able to make regular donations to charities of your choice directly from your pay.
Donating through Workplace Giving will also make your money go further: a monthly gift of £10 from your take-home pay will be boosted to £16.66 for a 40% rate tax payer and to £12.50 for a basic rate taxpayer.
For a higher rate taxpayer, donating via your pay is the only method of giving that allows your charity to receive the full taxable amount automatically every month.
If you already give to charity via direct debit, you may wish to consider the benefits of transferring to the Workplace Giving Scheme - it only takes a few minutes.
Julian Skyrme, Director of Social Responsibility, recently signed up for the Workplace Giving Scheme using the mobile phone app.
Julian said: "Many of us provide regular support to charities of our choice, for example through a monthly direct debit or popular applications like Just Giving.
"Our new Workplace Giving Scheme is doubly exciting since it make the process of personal giving much easier through a mobile App and it gets significantly more resource to the causes we care about through the unique tax advantages. For example, shifting a £50 donation from a normal direct debit to Workplace Giving giving turns that into an £83.30 donation to a 40% tax payer.
"This is a great example of how our University's processes can be harnessed to create social benefit and I'd encourage all staff who are passionate about their charitable causes to look at these new advantages very carefully."
Signing up
Signing up is easy and you can give to as many charities as you like by the following methods:
Online via Workplace Giving
Download the mobile app "Workplace Giving UK" in the App Store or in Google Play
Call HR Services 0161 27 54499 0161 27 54499 and request an application form
Further information