Find out how Government communications work
13 Nov 2014
On 18 November, Alex Aiken, Executive Director for Government Communications, is coming to the University to deliver a guest lecture about his senior role and the challenges facing the modern Civil Service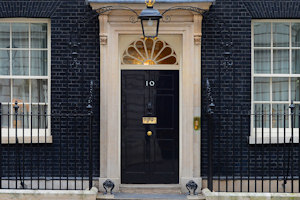 Having created the Government Communications Service and developed cross-government campaigns, Alex was previously the Director of Communications and Strategy for Westminster City Council and has also worked in Parliament and for the Conservative Central Office.
During his presentation, entitled Behind the Black Door, Alex will cover a number of areas including:
Challenges facing the UK including current policy and media issues
The role of the Civil Service
Changes we've seen over the past four years
Alex's role as Executive Director for Government Communications
Ways of working for the Civil Service, including the Fast Stream Programme
The lecture is open to staff and students from across the University. Following Alex's presentation, students will have an opportunity to network with Alex and other colleagues from the Civil Service.
Event schedule
The lecture will take place in University Place Lecture Theatre A.
4.30-5pm – Attendee registration
5.15-6.15pm – Lecture and Q&A
Registration
Register online at: