Jill is making a difference
13 Nov 2014
Dr Jill Ingham from Manchester Busines School is Northwest Coordinator of the national Lone Twin Network.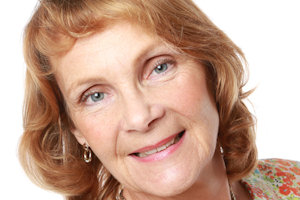 Jill, who is Business Development Manager, Open Programs, Executive Education, hosts meetings in the Northwest twice a year and attends committee meetings in London.
The Network is a voluntary support group run by and for people over 18 who have lost their twin, and whose loss has occurred at or around birth, in childhood or during adulthood. We are a UK based group with over 600 members from all over the world. Through meetings, events and personal contact, we aim to offer a friendly and comfortable environment in which to talk openly and honestly about how it feels to be without your twin. We cover a wide variety of experiences and circumstances of loss within the members of the group.
Between 1983 and 1986, 219 lone twins replied to an invitation from Joan Woodward, herself a lone twin, to participate in her research project into the response of twins to the death of their twin. The findings were presented at the 1988 International Conference of Twin Studies in Amsterdam and subsequently published in their journal. On February 25 1989, at Queen Charlotte's Hospital, London, 31 of the lone twins originally interviewed by Joan met together for the first time and found they had a great deal to share with one another. It was a momentous day.
Those present divided into four groups; those whose twin had died at or around the time of birth; members whose twin had died in childhood and those whose twin had died in adult life. A separate group was formed for those whose twin had died in traumatic circumstances. After this initial meeting, Joan Woodward offered to compile a Register of Lone twins. As membership grew, the 'Lone Twin Network' was formed in 1989, and has continued to evolve to meet the needs of those who have experienced twin bereavement.

Members have the opportunity to interact with other Lone Twin Network members in a confidential Facebook group.
Further information