UoM Drama Society: Autumn Showcase "Purgatory"
17 Nov 2014
19-21 November 2014, 7pm at the Martin Harris Centre for Music and Drama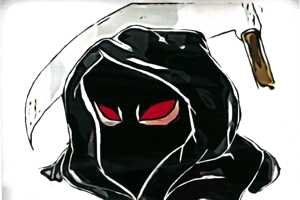 "Purgatory"
written and directed by Rob Paterson
As John stands in his office, about to die at the hands of an angry ex-colleague, he has the strange feeling that he's done all this before.
As his life flashes before his eyes for the 16th time, he wonders why some of his memories are covered in static. As he meets with death, he is surprised to find that the embodiment of human mortality is kind of an arsehole. Amongst the video games, PSA's and comforting eyes are surgeons cutting into him and car crashes that never happened. He worries about what he's remembering. He worries about what he's imagining. He worries about just about everything, especially the thought that putting an end to this horrific cycle might mean facing what's been staring at him all along. Frantic, funny and gripping, Purgatory is a brutally honest exploration of my own health anxiety.
To book:
Tickets are priced at £5.50 / £4.50 / £4 Drama Society Members and are available from:
The University of Manchester Students' Union box office on 0161 275 4278
Further information: