Greg Dyke (Chairman of the Football Association) gives Jim Rose Lecture
05 Nov 2014
On Monday 27 November, 7.30 at the Martin Harris Centre for Music and Drama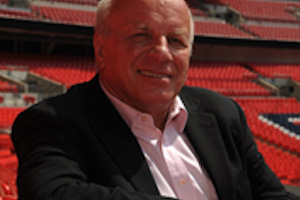 The annual Jim Rose Lecture is an evening devoted to the work and memory of Jim Rose, co-founder of the Runnymede Trust in 1968. From then until his death in 1999, Jim Rose's contribution and devotion to racial justice and civil rights was unwavering and unbroken. The Runnymede Trust established the Jim Rose Lecture to mark his enduring legacy and to continue the struggle for racial justice.
This year's Jim Rose Lecture is titled 'Tackling Discrimination: football, media and the pursuit of equality' and will be delivered by Football Association Chairman Greg Dyke.
About the speaker
Greg Dyke became the Independent Chairman of The Football Association in July 2013. He enjoyed a long and distinguished career in journalism and broadcasting, most notably rising to become Director General of the BBC having also been Managing Director of London Weekend Television and Chairman of ITV Sport. He is also Chairman of the British Film Institute and Europe's largest theatre group, ATG.
Other speakers
The event has been organised by The Runnymede Trust in collaboration with the School of Social Sciences at the University of Manchester.
Booking
This lecture is free of charge and everyone is welcome to attend.
Please note that you must confirm your attendance to:
Further information