Snowdrops in memory of our WWI fallen
18 Sep 2014
Help plant 10,000 flowers on campus – to make 100,000 across Manchester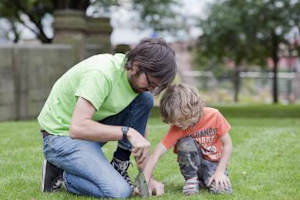 The National Trust is planting 10,000 snowdrops on campus on Sunday, in memory of the fallen heroes of World War I.
They will be among 100,000 planted across Manchester as part of the Trust's Snowdrop City Week – one for every soldier who died, to flower in February, a symbol of peace and the same colour as the gravestones used to bury the dead.
They are also an early source of nectar for bees which are a symbol of Manchester. The snowdrops will flower in spring 2015, and every year from then on to create a lasting legacy.
The campus snowdrops will be planted on the grass opposite the Museum, on Oxford Road, postcode M13 9PL, on Sunday 21 September (drop in 11am-3pm).
There will also be a host of activities around the city on Saturday 13 September and snowdrop packs have been sent out to local primary schools to take part and plant snowdrops in their school grounds.
For more information, visit: http://www.nationaltrust.org.uk/article-1355839907680/