Bring your mug and put a smile on your face at MHS's Macmillan Coffee Morning
15 Sep 2014
The MHS Graduate School Office is holding a Macmillan Coffee Morning on Friday, 26 September (10.30-11.30am) in Staff Room (Room 3.54), 3rd Floor, Simon Building, Brunswick Street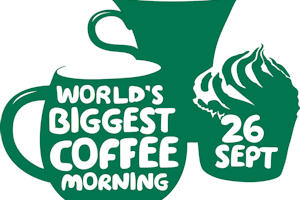 Come along for free coffee and cakes on Friday, 26 September and help to raise funds for Macmillian Cancer Support. Tea, coffee, juice and cakes will be available - just bring along your favourite cup or mug and make a donation to the campaign.
MHS staff are hoping to hold a Faculty Bake-Off to appoint a new Faculty King/Queen of Cake – can you beat last year's winner, David Hauk, Graduate School Office King of Cakes? 
Want to take part in the Bake-Off or donate cakes?
If you're interested in taking part in the Bake-Off, contact Dorothy Prato at:
There will be a £1 entrance fee and the King/Queen will be crowned by one of the special judges. 
If you'd simply like to donate cake (home-made or shop-bought all gratefully received), please inform Dorothy as soon as possible, so that she has some idea of what will need to be bought on the day. 
Please bring your Bake-Off entries/cake donations to the Graduate Office, Room 3.50, Simon Building, before 10 am on 26 September.
Bring along your mug and put a smile on your face!