Economist Jim O'Neill in conversation with Andy Bounds from the FT
12 Sep 2014
On Monday, 22 September (5.45-8pm) in Vital Topics - Manchester Business School's annual lecture series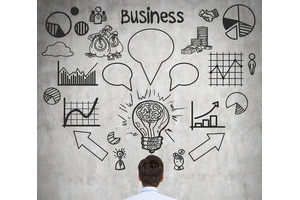 This event brings together economist and former Chairman of Goldman Sachs Asset Management, Jim O'Neill, with the Financial Times' North of England Correspondent and Enterprise Editor, Andy Bounds.
Jim is well known for coining the terms BRIC and MINT and earlier this year was made an Honorary Professor of Economics at the University. He currently chairs the City Growth Commission - an independent commission looking at the future of UK cities and how we can achieve complementary growth between London and other cities.
Further information and booking
Contact:
If you have already booked your place, e-tickets will be issued next week.
Forthcoming events in the series
Tuesday, 11 November (5.45-8pm) - John Griffiths Jones, Chairman of the Financial Conduct Authority, will be joined by MBS' banking and finance expert, Ismail Ertürk.
Tuesday, 2 December (5.45-8pm) - Helen Dickinson, Director General at the British Retail Consortium, will take a close look at what's new in the retail industry ahead of its busiest period of the year