Caroline and Saq brew up charity cash
11 Sep 2014
Caroline Stanton and Saq Rasul from the Business Engagement Support Team are playing host to a Macmillan World's Biggest Coffee Morning event on Friday, 26 September (9-11am) in room B13, Sackville Street Building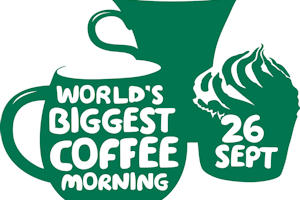 Macmillan Cancer Care provides support for people living with cancer and their families, such as nurses and other specialist health care professionals and cancer care centres.
The World's Biggest Coffee Morning is its biggest fundraiser, with people across the UK holding a coffee morning and raising money for the charity. In 2013, 154,000 people signed up, raising a record £20 million.
Caroline said: "There will be plenty of tea and coffee on tap, and of course cake! All we ask is that you make a small donation on the day to help us raise money for the excellent work that Macmillan do. It would be great to see you all there and a great opportunity to meet and mingle with colleagues."
Saq added: "We also welcome all bakers with open arms! So if you would like to donate one of your finest showstoppers – or something more simple! – just let us know. I'll be baking a Victoria Sponge and some flapjacks."
Planning to attend?
Please let Saq or Caroline know, so they can make sure there are enough refreshments: