Remembering the first Manchester University medical student killed in WW1
09 Sep 2014
Captain Frank Forrest, Royal Army Medical Corps, died on Tuesday, 13 September 1914 during the Battle of the Aisne, aged 35.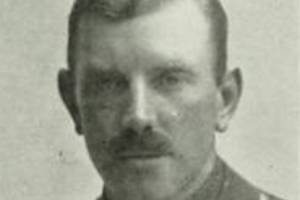 In August, the University published a special website, World War 1 Centenary, to commemorate the centenary of the start of the Great War.
During the next four years, the website will pay a monthly tribute to a student or member of staff who lost their lives in WW1, 100 years after they died.
This month, it features Captain Frank Forrest, who is believed to be the first Manchester University medical student to be killed in the Great War:
Although the University has basic biographical details for all of the fallen, their wider stories have often been lost. If you have any documents or images relating to the part played in WW1 by former students, members of staff or the University itself, please contact: