Are you a PSS member of staff looking to purchase a tablet or laptop?
10 Sep 2014
If so, please visit the PSS mobile device website for friendly, non-technical buying advice on all University-supported options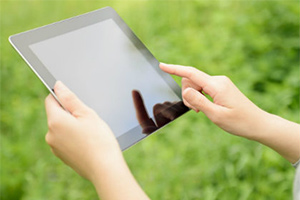 You can "try before you buy" by borrowing a device for up to 2 weeks, providing you agree to submit feedback on your experience.
Having decided on the right purchase for a tablet, smartphone or laptop by following the easy steps on the website, you can find quick guides to common tasks such as connecting to wireless and setting up email.
You can also find the answers to a range of frequently asked questions and quick tips on keeping your mobile device secure.