First app for weather and air quality forecasting released
04 Sep 2014
The School of Earth, Atmospheric and Environmental Sciences has recently released its first iPhone/iPad app for weather forecasting and air quality forecasting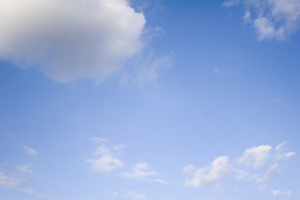 The app - called ManUniCast - provides output from state-of-the-art atmospheric models to provide two-day predictions. Based on the School's popular web page, ManUniCast.com, the app is free for everyone.  
It provides forecast rainfall patterns (like the radar imagery on the other web sites) and forecast simulated satellite images (so the user can see where clouds are forecast). 
And, of course, users who are more interested in air quality (e.g. the elderly and people with respiratory problems who are concerned about particulates and ground-level ozone) would be able to use this site to monitor the potential for adverse health conditions that might require them to stay inside.
As far as the School knows, ManUniCast is the only app of its kind. Professor David Schultz from the Centre for Atmospheric Physics said: "We are unaware of anyone else who has a free app for weather and air-quality forecasts from a real-time forecasting model. Unusually, the app provides data for the UK and Europe, where access to weather data and model forecasts is more highly restricted than in the United States, for example."
The app also serves as an outreach tool for talking to students and the public about how such forecasts are made.  
The app and ManUniCast were jointly developed by the Centre for Atmospheric Science within the School of Earth, Atmospheric and Environmental Sciences and the Faculty of Engineering and Physical Sciences eLearning Team, along with app developer TappCandy.