You've got more time to get your stories into eUpdate!
03 Sep 2014
5pm on Wednesdays is the new deadline for submission of news and announcements to be considered for publication in eUpdate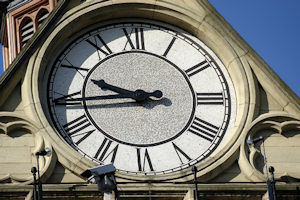 The Internal Communications team has decided to push back the eUpdate copy deadline to give you more time to get your content to them and have it considered for inclusion in eUpdate.
eUpdate will continue to appear on Thursdays, so this change will ensure that the e-newsletter is as up to the minute as possible. 
The copy deadline will be observed strictly in future and the team won't accept any late submissions. This is essential to allow time for all stories to be published first on StaffNet News.
As before, the selection of content is at the discretion of the editors and they cannot guarantee that every story submitted for publication on StaffNet News will appear in eUpdate.
So keep sending in your news and announcements to: