Staff benefits update
27 Aug 2014
With the start of the new term on the way, here are some ideas for sport, childcare and learning a new language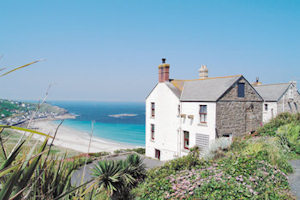 Sport
The University has a varied and affordable sport and fitness programmes as well as other health and fitness opportunities via our ACTIVE Manchester programme which includes classes, one off events and other free activities. The Sugden Sports Centre also offers you a reduced staff membership starting at £10.75 per month.
Childcare
If you have childcare responsibilities the University provides you with a range of support to assist you in balancing your work and home life commitments. Find out more about our family friendly policies, childcare vouchers and our on-site nurseries by visiting the family friendly benefits.
Learn a new language
Are you considering learning French, Spanish, Italian and Chinese (or other languages)? La Academia is a language school in Cheadle which offers staff 10% discount.
Collider exhibition at MOSI
MOSI is offering exclusive discounts for employees, at a rate of £5 per person on their Collider exhibition. You can walk the tunnels, meet the scientists and explore the Large Hadron Collider. Stand inside the heart of a collision and witness the moment the Higgs boson particle was uncovered. To take advantage of this offer, please present your University Staff ID card when purchasing your ticket. Discounts are not available online. 
Book a break
It's not too late to book a break and if you are looking for any last minute options visit our travel discounts pages for offers for Cottages4u, Hoseasons, Hilton Hotels, Holiday Inn etc
Perkz
Perkz also provide discounts on leading travel brands such as Cosmos, EasyJet and Warner Leisure Hotels. Don't forget to visit Perkz and access all their discounts including August's great prizes to win this month (you don't have to buy to enter):
Win a Roberts DAB digital Radio exclusively for University employees!
Win a seven-night stay in a self-catering apartment courtesy of apartments4you!
Win a 15" HP Pavilion laptop with 6 GB memory, 1 TB of storage and Intel® Core™ i3 processor
For details go to Perkz and select 'competitions' from the category menu. If you haven't registered yet, request the unique UoM Perkz code by emailing:
Keep up to date
To avoid missing out, keep up to date by visiting: