Accident reporting at the University: do you know how?
03 Aug 2014
Staff and students at the University carry out an extremely wide range of activities, some of which involve risks that are new, or unpredictable, or just different!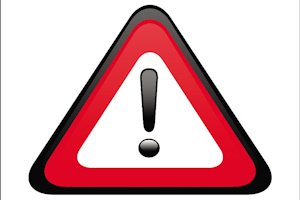 It is the policy of the University to pursue high standards of health and safety management but, as with any other organisation, no matter what safeguards are in place, accidents do still unfortunately happen.   What then becomes important is how to report those accidents, no matter how minor, to ensure that steps can be taken to prevent another similar incident.
During the Staff Survey it became apparent that not everyone at the University was aware of what procedures they needed to follow in order to report an accident, which all staff, students and their representatives are obliged to do under the University's Health and Safety Policy Statement 2013/14.
Reporting an incident
It couldn't be simpler to report an accident or a near-miss incident. Simply fill out the appropriate form and return it to Safety Services at Waterloo Place.
Health and Safety Guidance, Accident and Near-Miss Reporting Forms and contact details for the University Safety Co-ordinators together with a wealth of information on all the safety services provided to the University community can be found at: