This week's staff benefits update
26 Jun 2014
Discounts on learning a new language – Halford's car repairs – Apple discounts – Simplyhealth Cash Plan – Weekend in Paris offer – Announcing who won a family ticket to a theme park and two tickets to the British Grand Prix with Perkz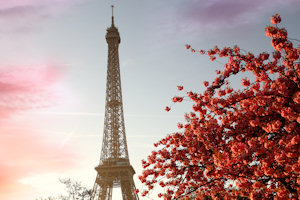 Learn a language with La Academia
La Academia is a language school in Cheadle teaching French, Spanish, Italian, EFL and Chinese (and many more). Whatever your needs their experienced and helpful tutors are there to help you whether you (or your family) want to learn a language to pass exams, for travel or a hobby or are an international student or member of staff wanting to improve your English. They are offering you (or members of your household) 10% across the whole range of language services and half price on your first language session. Why not try a class and see if it's for you! Find out more about the discount code and contact details.
Halfords car repairs
Halfords have extended their staff offer until the end of the year giving you:
50% OFF M.O.T's
15% Off Servicing
Free M.O.T with a full or major service
You can download the discount vouchers on the benefits website.
Save on iPads
Apple continues to provide educational discounts for staff and students on iPads and other Apple equipment.
Simplyhealth
Simplyhealth provide discounted rates to staff on their award winning cash plan that works alongside the NHS. The plan gives you money back on important areas of your everyday health. What's more, up to four resident children, under 18 are covered for free.  To download an application form and more information on payment plans that start at £12.25 per month visit the Simplyhealth page.
Pamper your hair at RCNQ
Situated in the Northern Quarter district in Manchester City Centre, RCNQ (formerly known as Adee Phelan NQ) aims to bring a new dimension to the experience of hairdressing in the city. They are offering an exceptional package over three visits which would normally be valued over £200. With the Deluxe Gift Certificate you will receive everything for just £45! Visit the RCNQ offer for how to purchase the certificate.
Travel Club deal of the fortnight
The Travel Club deal of the fortnight is for a weekend in Paris in August. You are invited to join The Travel Club for FREE get a £100 voucher to use on your first holiday! Find out more on the Paris offer here or visit the Travel Club page.
Perkz prize winners
We have had two lucky winners this month with Perkz!  Linda Hopson in IT Services won a family ticket to a theme park of her choice and Sarah Cartmell in the School of Materials won two tickets to the British Grand Prix at Silverstone. Congratulations to you both and enjoy your days out!
If you want to be in with a chance of winning a monthly Perkz prize, visit the competitions section. If you haven't registered yet, email staffbenefits@manchester.ac.uk for the unique code. This month you can win a top of the range Hotpoint fridge freezer filled with 24 cans of Budweiser & 10 Pizza Express Pizza's (delivered in time for the world cup final!).
Look out next week for the Tour de France Cyclescheme special!
Visit the reward and benefits – there is something for everyone.