Having a clear out? Donate your crockery!
19 Jun 2014
The volunteering and Community Engagement Team have a number of partnerships with charities across the city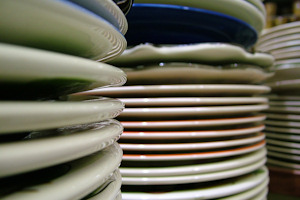 One such organisation is a hostel for homeless women, which is close to the University campus and which has put out a plea for help.
Due to the nature of their work and the transience of the residents, the hostel gets through a significant amount of crockery and is currently in desperate need.
So, if you have kitchen cupboards full of unwanted items in good condition such as mugs, plates and bowls and you fancy having a clear out, please donate them to an excellent cause. 
Contact