Staff IT Survey results
18 Jun 2014
In January we launched our all-Staff IT Survey asking our colleagues 'What's IT worth?'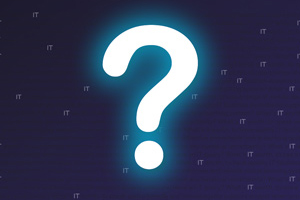 We'd like to thank everyone who took part in the survey and let you know that your views are feeding directly into changes being made within IT.
The survey has been a useful tool in identifying where you think the strengths of IT Services lie and where we need to improve.
The IT Leadership Team are developing plans to address operational problem areas highlighted by the survey. We will keep you informed as we put the improvements in place.
Plans for larger scale improvements have been fed into the current IT Transformation Programme under the leadership of Director Gerry Pennell. The overall aim is to make IT Services more agile and responsive to the changing needs of our staff and students at the University.
We will be running the survey periodically in order to measure our progress.