Epidemiology Athletic vs. Genetics and Genomics United
11 Jun 2014
Two University football teams will compete for the (Jane) Worthington Cup on Tuesday, 17 June (4pm) at the Active Lifestyles Centre, Denmark Road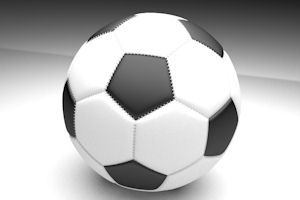 To mark the diamond jubilee of Arthritis Research UK funding research in Manchester and the recent launch of two major arthritis research centres at the University, academic staff are organising a charity football match to raise vital funds for Arthritis Research UK.
The charity event, which takes place on Tuesday, 17 June at Active Lifestyles Centre, Denmark Road, will involve both centres taking to the field, trading tackles and performing overzealous goal celebrations in order to raise money that will continue to help fund vital research in the region and to help lead the fight against arthritis.

The match pits staff from the Arthritis Research UK Centre for Epidemiology (Epidemiology Athletic) against staff from the Arthritis Research UK Centre for Genetics and Genomics (Genetics and Genomic United). The teams will compete for the Worthington Cup, named after Jane Worthington, who is Director of the Institute of Inflammation and Repair and lead for the Centre for Genetics and Genomics.
The teams will be holding a collection on the touchline before, during and after the final whistle, for those who wish to donate to the cause, and there will also be a cake sale. Please feel free to come down to the Active Lifestyles Centre, Denmark Road at 4pm to watch the action unravel, bringing any donations possible for the collection on the day. It's sure to be a game of two halves.
Further information
Over 10 million people in the UK suffer from a form of arthritis or musculoskeletal condition a year, with osteoarthritis affecting more than eight million people in the UK, and rheumatoid arthritis affecting around 380,000 people in the UK. Osteoarthritis occurs when cartilage at the ends of bones wear away leading to stiff, painful joints. Whereas rheumatoid arthritis is a chronic, inflammatory condition in which the body's immune system attacks the joints, causing swelling, pain and disability.
Arthritis Research UK is the leading authority on arthritis in the UK, conducting scientific and medical research into all types of arthritis and related musculoskeletal conditions. It is the UK's fourth largest medical research charity and the only charity solely committed to funding high quality research into the cause, treatment and cure of arthritis.
To find out more about Arthritis Research UK, the research they fund at the University or the realities of living with arthritis, please visit: