Will Spinks talks about Developments in Professional Support Services
02 Jun 2014
This seminar will be held in Room 1.1, Kilburn Building* on Monday, 23 June (12.30-1.30pm) with refreshments from 12.15pm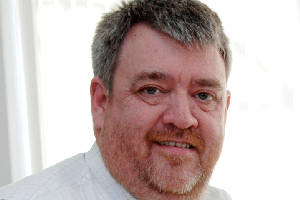 Members of staff from across the University are invited to attend a presentation by Will Spinks, Registrar, Secretary and Chief Operating Officer, of an update on progress against 2013/14 objectives and his opinion of the challenges ahead. Aterwards, there will be the opportunity to ask questions.
If you are unable to attend the event in person, you will still be able to watch a live streaming on your PC: further details of this will be announced closer to the event.
Booking
Please book your place at:
If you have any problems making a booking, please email:
-----    
* The seminar has been moved from its original location to allow more people to attend.