Vote winners
29 May 2014
Manchester experts make their mark in elections coverage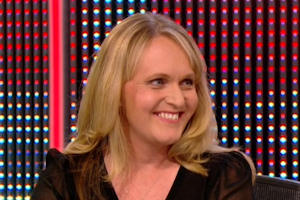 The University's political scientists have been making their mark in the media coverage of the European and local elections.
Professor Jane Green, who is also a co-Director of the prestigious British Election Study (BES) based at Manchester, did a two hour stint on the David Dimbleby local election special, which you can see here: BBC Two election 2014.
BES data which found evidence that UKIP May's vote 'likely' to set trend for General Election was widely covered in the media. There was a page 2 story in the Daily Express, and further coverage in the Telegraph, Financial Times, BBC Radio Four's Today Programme, BBC Radio Two and BBC Local Radio bulletins. You can read the BBC Online coverage here: UKIP to 'retain more support' in run-up to 2015 election.
Professor Andrew Russell, also appeared on BBC Breakfast, the Politics Show and other outlets analysing the local election results and talking about voter apathy among young people.
Professor Dimitris Papadimitriou appears on Europarltv and local broadcast outlets and Dr Eli Gatova on BBC Radio Manchester talking about the European context. Guy Verhofdstad's visit to the University was covered on the Politics Show on BBC One.
Dr Rob Ford made major contributions to the debate on UKIP and the state of the parties, penning commentary in the Daily Telegraph as part of the 'Polling Observatory' team. He also appeared on BBC Breakfast to talk about the rising popularity of Eurosceptic political parties across the EU. His piece in the Economist called 'The impossible election' on prospects in the General Election is still available.