Manchester Business School (East Asia) campaign shortlisted for award
22 May 2014
Manchester Business School (East Asia) - Manchester Global MBA campaign has been nominated as a finalist in The Best Use of Airport Express Advertising category of The Best of the Best Awards 2013.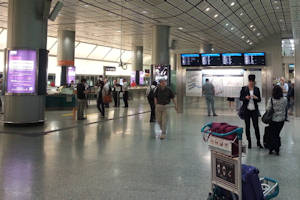 Marking its 12th anniversary, the Awards carries on its tradition of honouring outstanding campaigns which have leveraged the uniqueness of MTR Advertising to unleash the full potential of their brands, products and services. 
The finalists include: Bloomberg Businessweek (Agency: Mindshare); Samsonite briefcase (Agency: JWT); Samsung Galaxy Note (Agency: Starcom); and Standard Chartered Bank Priority Banking (Agency: PHD).
MBS is the only educational institution and one of the few in-house advertisers (without creative and media agency) to be shortlisted.