Blogging mum shortlisted for award
07 May 2014
Parenting and lifestyle blogger Kerrie McGiveron has been shortlisted for a major blogging award.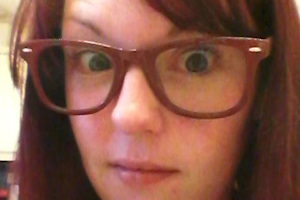 Kerrie, who works in the Manchester Centre for Health Psychology, writes a blog called Wife, Mum, Student Bum, which she describes as "a quirky, funny and honest blog about being a student, mother and working here at the University."
Out of thousands of blogs, hers has been shortlisted in the final 16 in the 'Laugh' category of the Brilliance in Blogging Awards. The award ceremony takes place in London on 20 June and is hosted by Britmums.
Kerrie said: "These awards are the 'Oscars' of the blogging world and I am extremely proud to have been shortlisted. I would love it if people would vote me into the final "
You can view the shortlist for the awards and cast your vote for Kerrie at: