Dr Matthew Sperrin receives the highest professional award
02 May 2014
The University of Manchester's Centre for Health Informatics had reason to celebrate this week with the news that one of their lecturers has received the highest professional award available from the Royal Statistical Society (RSS).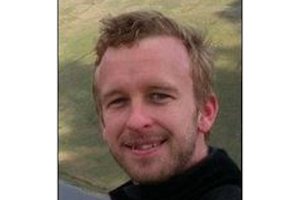 Dr Matthew Sperrin, Lecturer in Health Data Science, was awarded Chartered Statistician (CStat) status, a prestigious accomplishment that recognises Matthew's contribution to the field of statistics and his work with the Centre for Health Informatics, Health e-Research Centre (HeRC).
Matthew has a PhD in statistics from Lancaster University and leads on the Centre's 'Missed Opportunities Detector' (MOD) research theme. MOD links together a variety of approved heath information sources to create a more holistic picture of a patient's health and wellbeing. The analyses of this data can then help with the early identification of diseases and ultimately, contribute to the prevention of more serious illnesses developing; enhancing and saving lives.
Dr Amanda Lamb, Head of Operations at HeRC said: "Matthew is an invaluable member of the Health Informatics team and this award is fantastic recognition of his dedication and hard work in the field of statistical analysis. On behalf of the senior management team at HeRC we would like to extend our congratulations to Matthew on this well-earned achievement."
The Royal Statistical Society is one of the world's most respected statistical organisations with 6500 international members, and an ultimate aim of advancing science and the application of statistics for the public's benefit.
More information
You can find more information about the Centre for Health Informatics and the Royal Statistical Society here: