Sir Andre Geim on Desert Island Discs
27 Mar 2014
Kirsty Young interviews the Nobel prize-winning physicist on BBC Radio 4 on Sunday, 30 March (11.15am).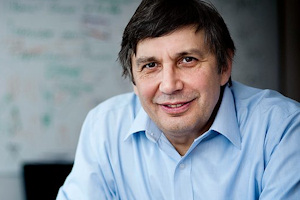 Sir Andre will be invited to choose his eight favourite pieces of music, a book and a luxury item to take with him to the desert island.
The programme will be repeated on Friday, 5 April (9am).
You'll be able to listen to it again and to download it at: