Annual Research Staff Conference 2014 – all change!
20 Mar 2014
On Wednesday 9 April 2014, 100 University of Manchester researchers will be exploring what it means to be a researcher today.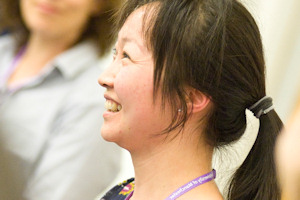 They'll be looking at how they can make the most of the changing environment of research to further their careers, research and lives.
Through interactive workshops, panel discussions and an enigmatic presentation on embracing and enjoying change these 100 researchers will develop a sense of their strengths, their career options and tools to succeed in whatever they do.
Do YOU want to be one of the 100?
Booking
Bookings for this FREE event are being taken now.
For full details of the event and online booking, visit the event website: