Using incentives to promote the National Student Survey
20 Feb 2014
The National Student Survey is now open for most final year undergraduates across the University, and colleagues in Schools and Faculties play a major part in encouraging responses from our students.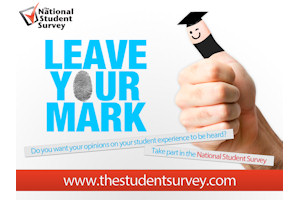 One of the most common methods of increasing responses is to use an incentive. Here are some key things to keep in mind if you're planning to use an incentive:
Incentives can increase overall participation ...


National statistics from Ipsos-Mori - who administer the survey - show that institutions that use incentives have a higher response rate on average over those who choose not to incentivise the NSS.
 

... but incentives don't affect what students say about us


In the same national statistics, the difference between satisfaction scores was just 1% higher for those who used an incentive. Students want to give us their honest feedback, no matter what.
 

Incentives for everyone have the greatest effect


Our students are pretty savvy - they understand that their chances of winning an iPad in a prize draw are pretty slim. If you've tried that before and it worked, then great. But if you're looking for a different option, take heart from the fact that incentives where everyone gets the same reward have the highest response rate nationally.

Successful examples from the University include lunchtime NSS drives in a PC cluster with free pizza, and giving free chocolate to anyone who produces their confirmation email. Never underestimate the power of free food!
 

Everyone must have an equal chance to win


The NSS only works when every one of our students has a genuine opportunity to provide open, honest feedback, free from any perceived or real pressure. As tempting as it may be to incentivise specific cohort of students to complete the survey because you think they'll give you a good score, don't! Not only does this devalue the survey results, it could also result in our scores being unpublished - with obvious consequences for our league table standings.

Instead, make sure that your incentives are equally accessible to all of your students - that may mean you need to think about alternatives for students who aren't based on campus full-time, for example.
Even if you don't work in an academic School, you can still play your part.
Encourage eligible students whom you meet to complete the survey at:
You can find more information about the National Student Survey at: