Literature Live: Vona Groarke and Jamie McKendrick (24 February 2014)
12 Feb 2014
Enjoy the latest in the ever popular "Literature Live" series of events brought to you by the University's Centre for New Writing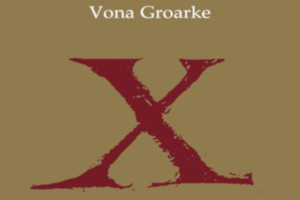 These unique events, bring the best known contemporary writers to Manchester to discuss and read from their work. Everyone is welcome, and tickets 
include discounts at the Blackwell bookstall and a complimentary drink at our Literature Live wine receptions.
At the next Literature Live event (6.30pm, 24 February 2014, Martin Harris Centre) we welcome award-winning poets Vona Groarke and Jamie McKendrick.
Vona Groarke who teaches at the Centre for New Writing, launches her sixth poetry collection, X, a Poetry Book Society Recommendation. 
X is a book of honesty and poise: its lustrous detail and exacting truths make this a groundbreaking publication from a poet hailed in Poetry Ireland Review as 'among the best Irish poets writing today'.
Jamie McKendrick has published six books of poetry including The Marble Fly, which won the Forward Prize, and most recently Out There, which won the Hawthornden Prize. He edited The Faber Book of 20th-Century Italian Poems and he has translated two novels by Giorgio Bassani, a verse play by Pier Paolo Pasolini and Valerio Magrelli's poems, The Embrace, which won the Oxford-Weidenfeld Translation Prize and the John Florio Italian Translation Prize in 2010. Archipelago, his translation of Antonella Anedda's poems is due to be published in 2014.
To Book:
Martin Harris Centre Box Office 0161 275 8951
Onine with Quaytickets
For more information:
Join our mailing list by emailing info-cnw@manchester.ac.uk