David Blunkett to debate Roma migration
07 Feb 2014
Former Home Secretary in conversation with Professor Yaron Matras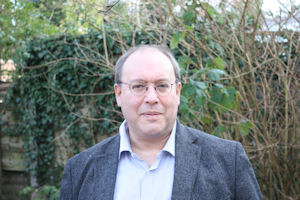 Former Home Secretary David Blunkett is taking part in a public discussion on Roma migration at the University.
Roma migration has been hitting the headlines over the past few weeks, with politicians and journalists – including Mr Blunkett – debating the lifting of EU restrictions for Romanians and Bulgarians.
Professor Yaron Matras, who organised the event, leads an international research consortium on Romani migration. The project, a European model for active engagement with Roma migrants, has successfully shown how building bridges can prevent tension.
In partnership with Manchester City Council, the project also employs three Roma outreach workers based at the University.
Professor Matras said: "The University of Manchester has been working closely with the community of Roma migrants since 2007, in partnership with local schools, Manchester City Council, and other agencies.
"We have seen and shown that once public perception of the Roma changes and prejudice is confronted, then the barriers for social integration are removed."
To register for the event email: