Martin Tickle is making a difference
22 May 2014
I am helping reduce the dental diseases blighting deprived families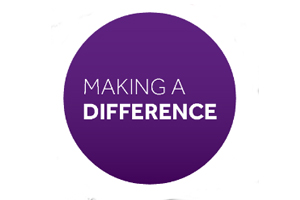 My early career in a deprived area of inner-city Liverpool and community dentistry has shaped my research interests in oral health and dental inequalities. As a Professor of Dental Public Health and Primary Care I have used my research to influence improvements in clinical practice and policies.
One example was a large research programme I undertook in Manchester on school dental screening, which led to radical changes in dental policy across the whole of the UK.What drives me most, throughout my career, is seeing how the research we undertake at Manchester can reduce some of the shocking inequalities in dental disease, particularly among children from less advantaged backgrounds in cities like our own.
Working with partners in the NHS, I am proud of the difference my research has made to clinical practice and in reducing some of the terrible consequences of dental disease that blight particaular parts of our popultion.
For more information visit:
More information
If you want to make a difference and support our social responsibility agenda at the University, please visit:
Or if you would like to share your story you can add it to: