Urban Naturalist: Moss - at Manchester Museum on Saturday 28 September
27 Sep 2013
Urban Naturalist is a series of friendly, practical workshops run by leading naturalists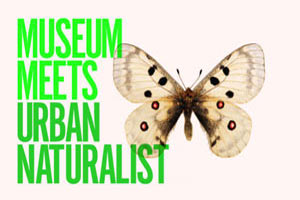 The city is sometimes a surprising environment to find amazing wildlife, but mosses are one group that are common, yet often overlooked. These fascinating primitive plants are true pioneers, growing in the corners of our city and sometimes right in front of us. With last year's wet summer and this year's mild winter, conditions are perfect for these strange little plants.
Starting at the Museum, find out more about the history, life cycle and diversity of the humble moss. We'll then head out into the city itself to see how many different mosses we can find. With a bit of luck and a keen eye, we'll be able to find a whole host of different colours, shapes and sizes. With Russell Hedley from Nature Talks and Walks.
Urban Naturalist is a series of friendly, practical workshops run by leading naturalists. From wild food-foraging and composting to bird song and insect identification, explore biodiversity on our doorstep. 
Booking information
From 2pm to 4pm.
Tickets are £3.
To book contact: