First Semester 2013 Be Active courses
26 Sep 2013
Bookings are now available for activities to suit all, from gentle relaxation sessions to quick, hard workouts.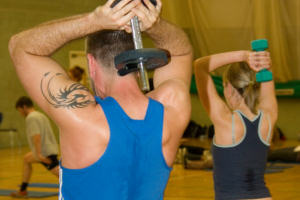 These include Tai Chi for Health, Express Cardioblast, Bums and Tums and Express Abs, Bums and Backs.
There are also various for of Yoga, such as – Iyengar, Hatha, Kundalini, Dru and Yoga for healthy lower backs – as well as Pilates Beginners, Progression Aerobics, Kettlebells, Alexander Technique and even Pole Dancing!
For more details or book a place visit SPORT
Or email health.fitness@manchester.ac.uk