Only Connect - calling all contestants
05 Sep 2013
Teams wanted for the ninth series of the popular BBC Four quiz, hosted by Victoria Coren-Mitchell.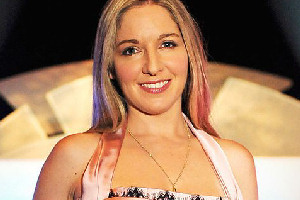 Autumn 2013 sees the return of the quiz where, as in life itself, knowledge will only take you so far: patience and lateral thinking are also vital. It's all about making connections between things which may appear, at first glance, not to be connected at all.
The producers are looking for teams of three players who share a common passion, ability or profession, to pool their combined wits to solve fiendish conundrums and vexing puzzles.
How to apply
To request an application form, please email:
The closing date for applications is Friday, 4 October 2013, so please submit them as soon as possible.
If you applied for a previous series, but were unsuccessful, you are welcome to apply again for the new series.
Auditions will be held in regional centers across the UK. All applicants must be aged 18+ and UK Residents.