MPs on campus to debate politics of public spending
16 Sep 2013
Three high-profile national figures will be at the University on Wednesday, 2 October to debate how public spending should be scrutinised in the age of austerity.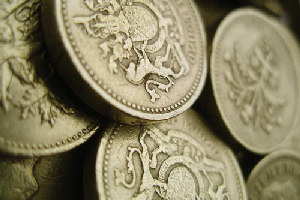 The event, which takes place from 2pm to 4pm, in Dalton Room, UMIC Core Technology Facility, Grafton Street, will see Margaret Hodge MP (Chair of the Public Accounts Committee), Robert Chote (Chair of the Office for Budgetary Responsibility) and Bernard Jenkin (Chairman of The Public Administration Select Committee) debate how best, and where, to spend public money.
The creation of the independent Office of Budget Responsibility and the increasing profile of the parliamentary Public Accounts Committee have started to raise a debate about how best to scrutinise public spending decisions.
Differing views will be explored and challenged in what is sure to be a fascinating and lively session.
The event will be chaired by Professor Colin Talbot, one of the UK's leading experts on the subject and former adviser to both the Treasury Select Committee and Public Administration Select Committee.
The event is being organised by the Policy@Manchester network. It is open to all staff and students, as well as invited external guests.
Registration
The venue is still to be confirmed, but registration is now open. Further information on the venue will be made available in due course.
About Policy@Manchester
Policy@Manchester seeks to showcase the contribution of academics from the university to public policy development in the UK and increase engagement with key policymakers and influencers. You can find out more by visiting the web site or by following @UoMPolicy on Twitter.