Welcome 2013: information for staff
13 Aug 2013
Find out about the support and activities available to students during Welcome.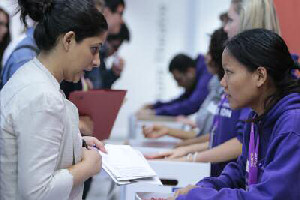 This year's Welcome programme is going to be bigger and better than ever. It is our chance to make a fantastic first impression on all new students and make sure they feel as welcome as possible in their new environment. We also want to provide students with the knowledge and information they need to make the most of their time at Manchester.
The aim is to provide a seamless programme of Welcome activities to all students, by further integrating International Orientation and working more closely with the Students' Union. The 10-day programme is packed full of new activities including a series of lectures from some of our most distinguished academics, evening theatre and entertainment events and 'Discover the City' coach tours plus much more.
To find out more about the support and activities available for students during Welcome, go to: