Geomicrobiologist speaks at Royal Society Summer Science Exhibition
05 Aug 2013
Listen to the podcast of Professor Jonathan Lloyd's talk on nuclear waste at the Royal Society Summer Science Exhibition in London on 4 July.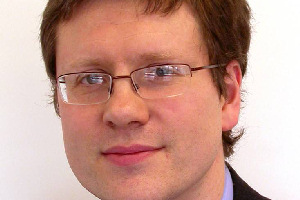 In his talk, entitled 'Extreme biology: can microbes clean up our nuclear waste', Professor Lloyd, a geomicrobiologist and Royal Society Research Fellow, Professor Lloyd spoke about how a humble microbe, with an unusual appetite for uranium, can offer a solution to cleaning up radioactive environments.
The talk was part of a series of Café Scientifique events held throughout the week at the Royal Society Summer Science Exhibition. The Exhibition provides an annual showcase for cutting edge research in science and engineering from across the UK and is held at the Royal Society in London, the UK's national academy of science.
The podcast of Professor Lloyd's talk is online at: