University hosts national healthcare conference
28 Jun 2013
The University is hosting its second national Festival of Public Health, bringing together researchers, students, health professionals and anyone with an interest in issues that affect the community's wellbeing.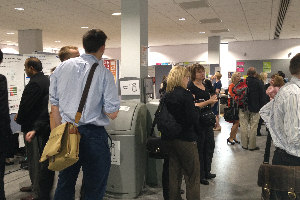 It follows last year's extremely successful inaugural Festival, which attracted hundreds of delegates from across the country in a wide range of fields and stages of their careers.
Organised by the Manchester Urban Collaboration on Health in association with the Manchester Medical Society Public Health Forum, the conference will showcase the Faculty of Medical and Human Sciences' prevention and screening initiative to encourage collaborations in precautionary healthcare.
It will also feature high calibre plenary speakers including Chief Medical Officer for England 1998-2010 Professor Sir Liam Donaldson and Manchester City Council Chief Executive Sir Howard Bernstein.
It will held in the Stopford Building on Thursday, 4 July.
Booking and further information
Delegates can register on the day or get more information and book ahead at: