Special Wimbledon tennis offer for staff and students
26 Jun 2013
Play tennis for just £1 at the Armitage Sports Centre - during Wimbledon!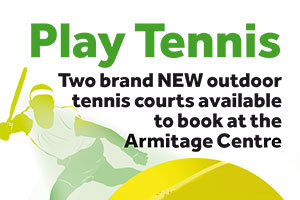 Wimbledon is here and in celebration The Armitage Sports Centre is offering University of Manchester staff and students the chance to hire one of their new outdoor, polymeric surface, tennis courts for just £1.00. The offer applies at anytime during opening hours for 1 hour of play and will continue until Wimbledon finishes on Sunday 7th July 2013.
Booking is not essential but it is recommended during peak times.
To book call: 0161 306 9988
or