Urban Naturalist: Summer tree walk
26 Jun 2013
Event for adults on Saturday, 27 July (2-4pm) at Manchester Museum.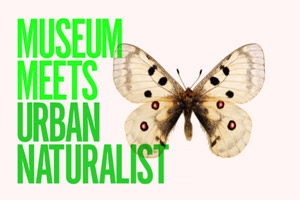 Manchester has treated trees badly over the years. Only the hardiest ones survived when the city was at the height of its industrial fame. Things have improved over the years and we now have a surprising range of species even in this busy city. Our stroll around the area surrounding the Museum will show you some old and some new trees, some native and some exotic trees but all of them interesting, with their own ways and their own stories. Learn how to tell them apart from leaf shape and arrangement along the stem. You can collect trees too. Even without a huge garden there are ways of making a modern version of a tree collection. Start yours now.
Urban Naturalist is a series of friendly, practical workshops run by leading naturalists. From wild food-foraging and composting to bird song and insect identification, explore biodiversity on our doorstep. 
Book on 0161 275 2648 or museum@manchester.ac.uk, £3