Short-term staffing requirements?
18 Jun 2013
Find out how the Manchester Graduate Internships Programme (MGIP) could help.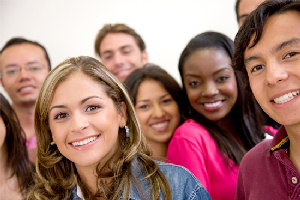 If you need to recruit to a short-term vacancy, then the University's own Manchester Graduate Internship Programme (MGIP) could offer you a solution.
Delivered by the Careers and Employability Division, MGIP supports our graduates' employability by providing them with vital work experience and the opportunity to develop key skills.
Through MGIP, colleagues can recruit a new graduate into an internship lasting between four and 12 months. Roles include: administration, research, student marketing plus student experience and support roles and have to be authorised by HR in the first instance.
What your colleagues said
About the programme:
"The graduate interns have all brought something different to the role and we have benefitted greatly from their very recent understanding of the student experience at Manchester. They all have different skills and our project has grown and been enhanced by their different and distinct input."
Karen Badat, Senior International Liaison Officer
About the support provided by the MGIP team:
"The advantages are numerous, all the admin is carried out by the MGIP team so all the hassle of contacting candidates before and after the interviews is taken away. The MGIP team also completed the initial sift so we only looked at applicants with relevant experience."
Mike Mercer, Head of Student Services Delivery
Key benefits to University colleagues
a flexible option for covering temporary positions;
someone with recent experience of being a student, bringing with them new perspectives, insights and ideas;
full recruitment support provided throughout the process from advertising, collecting applications and liaising with applicants.
Further information
If you are interested in finding out more about how MGIP could help meet your staffing needs:
What one of our 2012 graduate interns said
"I will come out of this internship with an abundance of skills that will undoubtedly leave me in good stead for the next job. If you're not sure where you want to go in life, I couldn't recommend an MGIP internship more highly!"