Thank you for responding to Careers in Research Online Survey (CROS) 2013
06 Jun 2013
CROS 2013 has now closed and the sixth and final winner of an iPad Mini in the prize draw was Jaya Nemchand, Research Associate in the School of Mechanical, Aeronautical and Civil Engineering.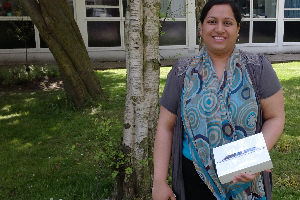 Thank you to all members of research staff who have responded to CROS 2013, which closed on 31 May.
Research and Business Engagement Support Services will analyse the data and the results will be released in August.
Further information
Contact: