Andrew puts best foot forward for Cancer Research UK
05 Jun 2013
Building attendant Andrew Thomas won't be getting much sleep on 22 June – he's taking part in a 24-hour 62-mile endurance walk from Manchester to Sheffield known as the Trans Pennine Challenge.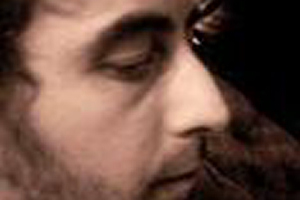 Andrew, who's based in the Williamson building, is raising funds for Cancer Research UK and he's already received donations from colleagues in several University departments. 
This year marks the tenth anniversary since his mother Patricia died of cancer. Andrew says he's doing this challenge to make her proud and raise funds for a charity dedicated to beating cancer through research.
Training has been going well and Andrew has already completed walks of varying lengths, including 20 miles and a gruelling 31 miles. 
He says: "I feel fully prepared and have all my kit and provisions ready for the day.   My original target was to raise £400 but I've already surpassed that – if I could raise £500 or even make it to £1,000 that would be amazing!"
If you'd like to sponsor Andrew, please visit his Just Giving page: