Staff benefits update
05 Jun 2013
Get ready for summer with Perkz offers for the home and garden and choose from lots of great Father's Day gifts with great savings from Perkz.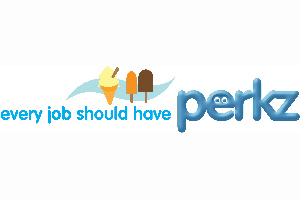 Home & Garden
Save 15% at Crocus, the award-winning flowers and gardening website, 8% at B&Q and 7% at Argos and Homebase. Go eco-friendly with 10% off at The Natural Collection and Nigel's Eco Store.
Interiors
Interiors from top designers with 15% off at Design 55. Save 10% at BHS, 9% at House of Fraser and 20% at Curtain Express and WorldGallery.
Father's Day
Gadgets and games with up to 12% off at Apple and 10% at Zavvi and I Want One Of Those. For active dad save 10% at Kitbag and American Golf and 25% on an experience to remember with Virgin Experience Days. There's 15% off at The Fragrance Shop until 4 July.
June prizes
Win a £300 Superbreak voucher (plus Superbreak discount increased to 15% for June)! Give feedback on PerkAlert, the smart reminder service from Perkz, and win a £100 gift card.
For details, visit the competitions section at:
How to register
If you haven't registered for Perkz yet, it's easy: simply follow the guide.
Prizewinner announcement
Fanfare! The winner of a £100 voucher off a Cottages4u break is Jenny Brown in MBS. Congratulations and enjoy your break!
Keep up to date
Follow us on:
The random bit!
Did you know how much goes on at The John Rylands Library? There are gargoyle tours, Whimsical Wednesdays and even a Harry Potter Day on 18 August when you can go along as your favourite character!
For more information, go to:
Time to raid the fancy dress box, methinks!
And finally
The next benefits update will appear on 13 June. In the meantime, if you want to share feedback or have any suggestions, just email:
Hope the sun keeps shining for you!