North Campus future
08 Dec 2016
A report setting out the guiding principles for the future development of North Campus is to be considered by Manchester City Council next week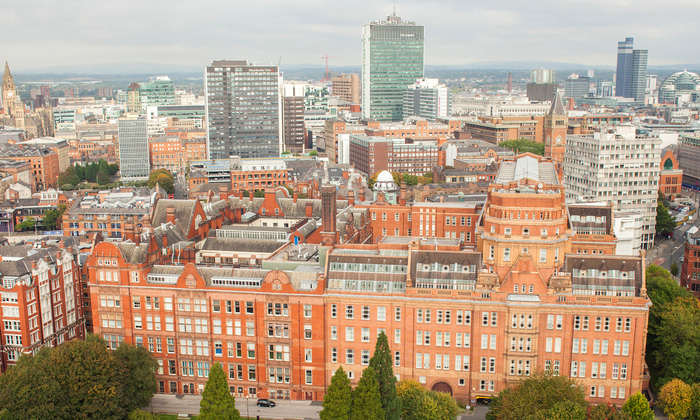 The Strategic Regeneration Framework (SRF), commissioned by the Council and developed in partnership with the University, sets out in broad terms an approach to the development of the 11.8 hectare site once most of the buildings are vacated by the University in 2021 following completion of its £350m Manchester Engineering Campus Development (MECD).
The University will continue to occupy parts of the site, including the Graphene Engineering Innovation Centre (GEIC) and Manchester Institute of Biotechnology (MIB).
The SRF highlights the strategic importance of the site in relation to Corridor Manchester and the regeneration of this area including opportunities for employment, new homes and improved public spaces. Corridor Manchester is an Innovation District, south of Manchester city centre, running the length of Oxford Road from St Peter's Square to Whitworth Park, and West from Higher Cambridge Street to Upper Brook Street in the East.
The SRF proposes a mixed-use scheme appropriate to the city centre location including research and development, public green spaces, residential, commercial office, community and cultural use buildings, retail, leisure and hotel accommodation. 
It outlines the importance of integrating key heritage assets such as the Sackville Street Building into high quality public realm and the accessibility of the site.
If agreed in principle at next week's meeting of the City Council Executive, the Framework would then go to public consultation with local stakeholders. Timescales for this are to be confirmed.
This move forms part of the University's long-held ambition to locate onto a single-site campus as part of its vision to create a world-class estate in support of the University's ambitious goals.
Diana Hampson, Director of Estates and Facilities at the University, said:"Since 2004, the University has embarked on an ambitious masterplan. Moving related research, teaching and learning activities from the North Campus to our new engineering campus is a key part of this. The scale and location of the site creates the potential to create a new city district and contribute significantly to the regeneration of the area."
 "We are still at the very early stages with this process and this framework will be subject to public consultation and more detailed discussion."
The report can be viewed on the Council's website at: