Manchester researcher receives Beacon Research Award
09 Nov 2010
A researcher from The University of Manchester has been given a Manchester Beacon award for her work into the experiences of Channel Island evacuees.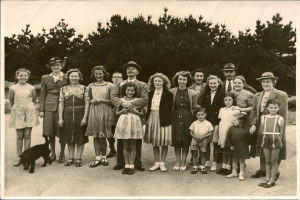 Gillian Mawson, a postgraduate student based in the department of History, has uncovered stories and experiences of evacuees who came to Bury and Tottington during World War Two.

Evacuated from the Channel Islands in June 1940, Gillian's recent work has unearthed long forgotten stories from local people.

With the help of Bury Archive Service, the researcher produced a film capturing the memories of three people affected by the evacuation.

One man featured in the film -  Mr JW Fletcher -  collected hundreds of pounds from friends and former business colleagues throughout the war, to buy Christmas gifts  for Channel Island children each year.

Gillian said: "I am delighted to receive this award and is a privilege to be able to continue my work, highlighting the stories of those people who were evacuated from the Channel Islands to the North West."

Manchester Beacon combines the complementary strengths of University of Manchester, Manchester Metropolitan University and University of Salford with the Museum of Science and Industry and Manchester: Knowledge Capital.

It engages staff, students, community groups and local businesses in the design and delivery of activities that use engagement to break down the barriers between universities and local people.

In collaboration with the Vitae North West Hub, the Manchester Beacon for Public Engagement celebrates successful projects and illustrates the work of project teams.

The film entitled "All My Worldly Possessions – The Channel Island Evacuee Experience in Bury and Toddington 1940-1945" will be screened in 2011 on BBC Television.