The 2010 National Student Survey
20 Aug 2010
Message from Professor Colin Stirling, Vice President for Teaching and Learning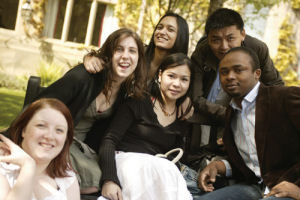 As many of you will be aware, the results of the 2010 National Student Survey (NSS) have just been released. The NSS is a census of final year undergraduates across the UK, which allows them to give their opinions on their university experience.
The latest results show the overall satisfaction score for The University of Manchester has moved from 77% in 2009 to 79% in 2010. 
While this modest improvement is welcomed, the bottom line is that our overall performance remains below the level of other Russell Group institutions.
Despite new University-wide policies to address issues of key importance to students – such as the timeliness and quality of feedback on their work and increased contact with Academic Advisers – it appears that improvements are not yet being experienced by students in all Schools. 
It is clear there is still a great deal of work to do if we are to deliver student satisfaction at the level which students have a right to expect of The University of Manchester. Members of staff throughout the University have a vital part to play in helping us achieve this.
Performance across the University is very variable. A number of disciplines are consistently returning scores well above 90%, while others have been highly successful in improving previously poor performances.
This year's biggest improvements have been achieved in Electrical and Electronic Engineering, which increased from 67% in 2009 to 98% in 2010, and Social Policy which moved from 48% in 2009 to 88% in 2010. Indeed, more than half of our subject areas achieved higher scores this year compared with 2009 with a fifth of disciplines improving by 10% or more.
Unfortunately, the scores in other areas have either dropped or remained low. The failure of these disciplines to improve is a major source of concern, not only because of the impact on our students in those areas but also because of the serious consequences they have for the reputation of the University as a whole.
Initial discussions of this year's NSS results have already taken place between members of the Senior Executive and will continue with Heads of Schools over the next few weeks. We will seek to ensure that lessons learned from our best performing Schools are disseminated effectively so that others can focus future efforts to best effect.
Meanwhile, the University has already begun the process of re-profiling student numbers across the Institution, taking account of NSS scores.
All Schools should continue to focus on improving the quality of the student experience on their various programmes of study. For some subject areas, a radical change in approach may be required, whilst for others it is a matter of sustaining an already excellent standard.
Finally, you may be aware that the structure of Higher Education funding for teaching is receiving close scrutiny and there are likely to be serious financial implications in future should we fail to improve our overall Institutional performance in the NSS.
But as we've seen from the excellent results achieved by some of our disciplines, big improvements can be made in a single year.
Professor Colin Stirling, Vice President for Teaching and Learning
-----
Full NSS results for The University of Manchester can be viewed at:
This site contains overall scores for the University, and also for Schools/Discipline Areas and JACS Level 3 Subject areas. There is also a spreadsheet giving comparison with other institutions (where data is available). You will need your University of Manchester username and password to access the data.