Offering life-changing experiences to encourage lifelong learning
15 Sep 2023
Delivering research-driven and personalised teaching, we work in partnership with students to build unique experiences in a framework of excellence, inclusivity, and social responsibility – promoting a true sense of belonging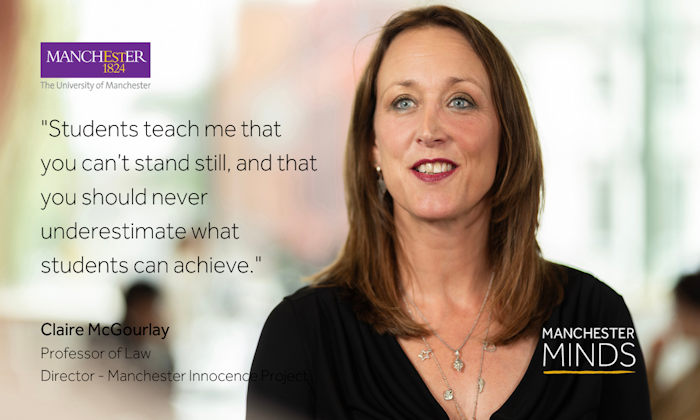 Our campaign, Manchester Minds, showcases the people making a difference to our teaching and helping students to realise their full potential.
Professor Claire McGourlay, Director of the Manchester Innocence Project and Professor of Law, talks about the work she does to improve student skills and outcomes related to miscarriages of justice. 
A National Teaching Fellow, Claire is passionate about working in partnership with her students to help the most disadvantaged people in our society, who can't get help elsewhere.