The way to report sickness is changing
16 May 2023
All you need to know as we prepare to move to a new way of reporting sickness absence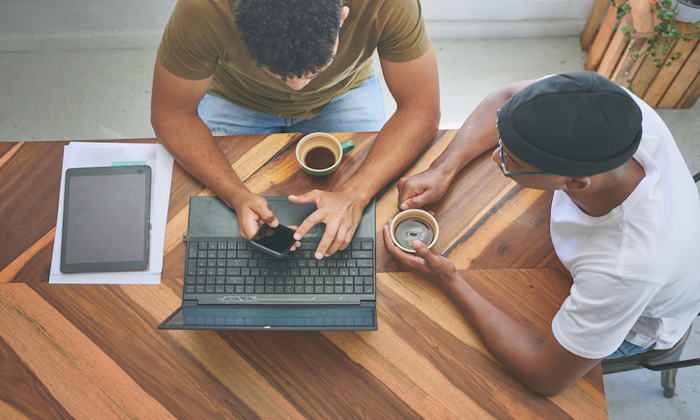 As part of our plans to enhance a range of services offered by People and OD (P&OD) how colleagues record sickness absence is changing.
From 31 May ALL colleagues will need to record their sickness absence using the employee self-service system, MyView. From Friday, 19 May, the Sickness Absence Management (SAMs) system will no longer be used to record this information.
MyView will house any sensitive medical and personal information in line with General Data Protection Regulation regulations, giving colleagues greater control and access to their own sickness absence information. The system is intuitive and includes simple drop-down menus. A video of how to log an absence is available so you can familiarise yourself with the process should you need to use it. There is also a video for line managers. 
As many of us will not need to use the system immediately or frequently, there will be guides signposted when you log in to MyView to help you record an instance of sickness. 
Book on to a show and tell session
These sessions will give you a chance to get look at the new process in action and ask any questions you might have of the team.
Preparation for the change
To prepare for this change we are working with line managers and current SAMs users to:
Ensure sickness absence records are up to date
Check team reporting lines are accurate in MyView
Securely store sensitive medical information before the system goes live.
This work will be complete before the system goes live in MyView, please speak with your line manager if you have any concerns about reporting lines.
From 31 May, record your sickness absence in MyView
From the 31 May you will need to:
Continue to contact your line manager through your agreed contact channel, to let them know you will not be in work.
Once you have contacted your line manager, you will then need to submit your sickness record in MyView.  We do not expect colleagues to log on when sick. For a short-term sickness, you should record your absence when you return to work. Alternatively, and for longer term sickness, your line manager can record an absence on your behalf.
Remember to check that your line manager is correct in MyView before you submit any absence.
If you have any medical certification, such as a self-certification or doctors note, you should upload this to MyView when you record your absence.
An alert will automatically be sent to your line manager notifying them that you have recorded your absence, and they will acknowledge your sickness absence.
Want to find out more?