A conversation with: Melissa Febos and Helen Mort
22 Mar 2023
Manchester University Press is delighted to host this event on Wednesday, 3 May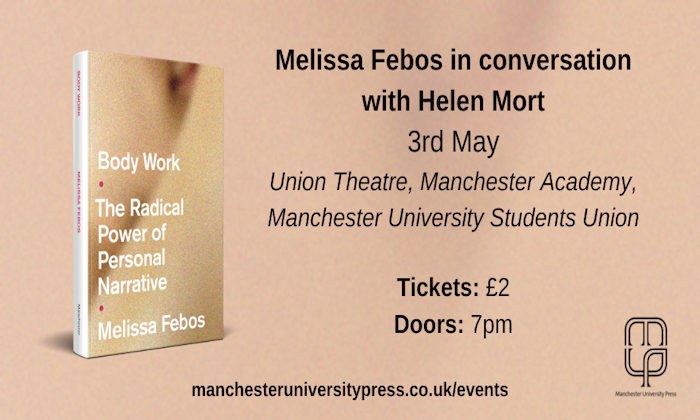 Award-winning author, Melissa Febos will be in conversation with fellow award-winning author and academic Helen Mort, about her acclaimed memoir and writing guide, Body Work.
The event will be at the Union Theatre, located within the University of Manchester Students' Union building on Oxford Road.
Copies of the book will be on sale on the evening, and Melissa be answering audience questions, and signing copies of her book.
Tickets are just £2 and available to purchase now via the Manchester University Press website.